Alice Cappa, weaver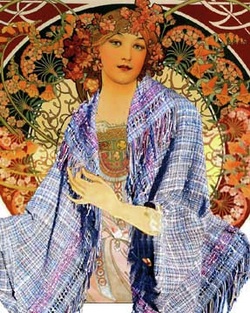 Handwoven lace
is done with many techniques: pattern weaving - surface texture created by selecting certain peddles and harnesses with which to lift the yarns; or open weaves - lifting and twisting with other yarns. Because the yarns are literally finger-picked on the loom and crossed while weaving, the loom beater can't beat them into a tight position, thus leaving open spaces.
But best of all, I shape the open lace-work into recognizable images. Over the years I've created a series within shawls. These are customized with whatever sea images you'd like. (Other flora & fauna available, too, as well as other styles of tops or wraps.)
http://www.alicecappa.com/index.html
---
---
Melanie Mays, fiber arts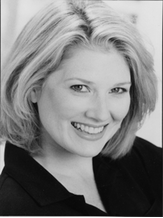 Melanie Mays is the current Treasurer of Jefferson Arts Gallery, having also served as President for 2 terms. She is a fiber artist, who works in crochet, knitting and knitting board design. Melanie is a published designer and teacher of fiber arts. She began crocheting at the age of 7, learning the craft from her grandmother, Ina Melton Austin. Today, Melanie is a Certified Level I Instructor and Level II Teacher through the
Craft Yarn Council of America
(CYCOA) and the Fashion Institute of Technology (FIT) in New York City. Melanie owns the internet/craft business,
Diva Crochet
. Her product, the
Old Fashioned Knitting Board
, is sold to yarn and craft stores in the USA, Canada, and Europe. Melanie is the past Vice-President and Corresponding Secretary for the
New York City Crochet Guild
. She is the Founder of the
Tallahassee Chapter of the Crochet Guild of America
. She is also a member of the
Crochet Guild of America
. For Jefferson Arts Gallery, Melanie wrote and administered two $25,000 matching funds grant through
FDOC
, helping to provide art and arts education for school children, homeschooled children, teens, and the elderly through the
Travel Arts Outreach Grant
. Melanie also teaches piano; dance; produces, directs, choreographs, and writes children's musicals, book, lyrics and music for
The Monticello Acting & Dance Co
, a not-for-profit theatre company she founded in 2007.
---
---
Bill Moon, Artist in Residence and Founder, wood carving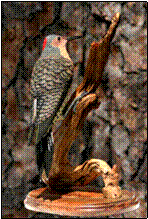 Bill Moon, a native of North Florida, fell in love with the beauty of nature and its creatures, at a very young age. This talented musician and artist learned to express this admiration of wildlife by teaching himself to carve. He is the co-founder of Jefferson Arts, Inc., having served as its President for five years. Bill is also a talented musician. he plays guitar and sings with his wife, Lissa Moon, in several bands: The Chaotics, DownHome, and Celebration. He is member of the First United Methodist Church in Monticello. He performs with his bands and sings in the choir. Most days, Bill can be found in his workshop at the gallery or practicing with one of his many groups.


---
---
Peter Murdock, oils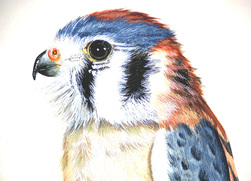 American Kestral
Peter Murdock passed away earlier in 2015. Peter was a teacher and gifted artist. He was comfortable in many mediums including commercial art, drawing, cartooning, and oils. Peter's work is always bold and always interesting. His work has a definite feel of the American West. Peter acts as the volunteer curator for Jefferson Arts Gallery. The exhibits at the gallery took a definite upswing for the better when Peter began selecting artists to exhibit works at Jefferson Arts Gallery. We are very grateful for all of Peter's hard work and dedication to making Jefferson Arts Gallery what it is today. He will be missed. Below, is an article that Peter contributed to our newsletter.

---
by Peter Murdock
written for the Jefferson Arts Gallery Newsletter
Winter 2010

As I gaze out at the breadth, length and depth of the canyon through which the middle fork of the Powder River runs, I'm taken with the rich cobalt blueness of the atmosphere. As the stretch of canyon bottom recedes and its blueness becomes paler, I can plainly see those three methods that an artist employs to convey the illusion of three dimensions on a two-dimensional surface. The view was a perfect illustration, as if it were a demonstration in an art class.

The three arrows in the painter's quiver of which I speak and which are used to portray distance are the phenomena of things becoming paler and more pastel as they recede in the distance, this being due to the atmosphere. Additionally, objects appear smaller the further away they get and they overlap, one in front of the other. Hence, completing the sleight of hand that is perspective.

I note also color. This very canyon in the morning light has its walls with friezes in bas-relief, its parapets and its buttresses limned in rich gold growing stronger and bolder as the morning progresses squeezing and concentrating the cobalt shadows into a pure ultramarine richness. Later the sun's rising higher erodes the shadows exposing a tapestry of earth tones reminiscent of Maynard Dixon paintings--taupe, ecru, ocher, and sienna.

These musings took place in the high plains of central Wyoming as I sat on a ridge behind our campsite, savoring a cup of tea and drinking in the panorama and I thought—to learn art is to learn how to see.

We'll miss you, Peter. Thank you for all of your contributions to Jefferson Arts Gallery.
---
Dot St. Pierre, watercolor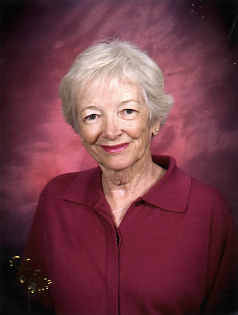 Having a father, Richard J. Drexel, who was a landscape architect for the city of Valdosta Ga., influenced me at an early age. He encouraged drawing as this was the only time that I was quiet. In 1952 I graduated from Valdosta State College with a B.A in Humanities with empahasis on art. For 9 years I managed an art store in Salem, MA. I worked as a picture framer in Salem as well. I then began to work in stained glass with a studio and supplies and lessons for 20 years. Winning awards in several exhibits. I enjoyed participating in two artist guilds, one in Lynnfield and one in Beverly Mass. I studied with various artists in the Massachussets area. In 1985 I settled in Monticello, FL joining the Jefferson Arts group upon its formation in 1997.

---
---
Alice Stadin, watercolor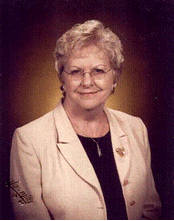 Alice became interested in pursuing her love of art while her husband, Roger, and she were working overseas on Kwajalein Island in the South Pacific. Taking classes and workshops from the Pacific to the deserts of New Mexico, the beaches of St. Pete to nature in Monticello, she painted in watercolor, pastels, oils and acrylic and has shown her work in various shows and exhibits.




---
---
Gail Valderrama, watercolor & pastels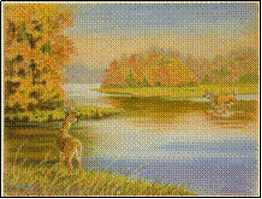 Gail Valderrama began to express her interest in art when she was ten and began to draw animals on the family farm. When her family moved to Florida, she continued that interest by enrolling in art classes at North Florida Community College.

---
---
Our Artist Membership...