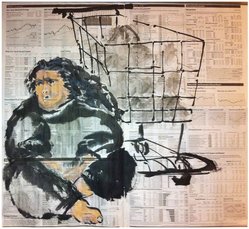 FEBRUARY EXHIBIT, 2017
PATH TO ENLIGHTENMENT
February 4 - 28
OPENING RECEPTION, SATURDAY, FEBRUARY 4,
2 PM UNTIL 4 PM
Sumi-e paintings by Ann Kozeliski, Liu Nan, Carol Sanfilipo,Bob Jones, Mikiko Tanaka


---
---
MARCH EXHIBIT, 2017
MARK FLETCHER: ​NATURAL SELECTIONS
MARCH 4 - 29
OPENING RECEPTION, SATURDAY, MARCH 4,
2 PM UNTIL 4 PM
SPECIAL RECEPTION FOR TOUR OF HOMES, SATURDAY, MARCH 18,TIME TBA

Mark Fletcher observes and records nature through this selection from hundreds of on-location ink and watercolor sketches. His experience as a State and National Artist-in-Residence for the past 15 years inspires him to observe our natural resources first hand. Mark hopes his artwork will encourage others go outside and play. "If we slow down and take a closer look at our world, we find it worth caring for. The rewards are endless".
---
---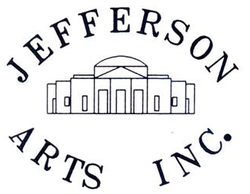 Monthly Meetings
Last Wednesday of the month
11:00 am to 12:00 pm
---
Hours: Open every Wednesday and Saturday from 10:00 am to 2:00 pm or by appointment
Physical address: 575 W Washington Street Mailing address:P.O. Box 1115 Monticello, FL 32345

850-997-3311 info@jeffersonartsgallery.com