---
September Exhibit 2016
Autumn Games
Drawings and Paintings by
David Bird
September 3 - 28


OPENING RECEPTION, SATURDAY, SEPTEMBER 3
2 PM TO 4 PM OPENING RECEPTION

David Bird is a self taught artist who started his art career by painting designs on military aircraft. He is a veteran of the armed services and is now devoting himself to his art. His inspiration comes mostly from the wildlife and sports of rural north Florida.
---
October ​Exhibit, 2016
A Collection of Taoist, Buddhist, and Shinto Talismans of the Far East.
Collected by Jim Kemp.
October 1 - 29

OPENING RECEPTION, SATURDAY, OCTOBER 1
2 PM TO 4 PM OPENING RECEPTION

WORKSHOP SATURDAY OCTOBER 22, TIME TBA


As a special treat, Jefferson Arts Gallery patrons will be offered a workshop on Saturday, October 22. Participants ​will have the opportunity to create a Talisman image from woodblocks in Jim Kemp's collection.
---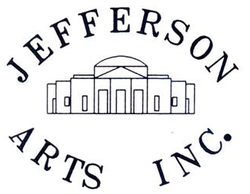 Monthly Meetings
Last Wednesday of the month
11:00 am to 12:00 pm
---
Hours: Open every Wednesday and Saturday from 10:00 am to 2:00 pm or by appointment
Physical address: 575 W Washington Street Mailing address:P.O. Box 1115 Monticello, FL 32345

850-997-3311 info@jeffersonartsgallery.com